FIABCI-THAI PRIX D'EXCELLENCE AWARDS 2022, Please Apply.
FIABCI-THAI PRIX D'EXCELLENCE AWARDS 2022, Please Apply.
AREA Press Release No. 461/2022: June 28, 2022
Dr.Sopon Pornchokchai, Ph.D. Dip.FIABCI, MRICS
President, Agency for Real Estate Affairs (AREA)
Please nominate real estate projects to win the FIABCI-THAI PRIX D'EXCELLENCE AWARDS 2022
Register. Applications accepted until September 9, 2022. See details here: https://bit.ly/3QW8Kpt
Invitaion for Normination. For a Leading Real-Estate Project of Thailand"To win the Prestigious FIABCI-Thai Prix D'Excellence Awards 2022" Propose a nomination now. Winners will be nominated for the FIABCI WORLD PRIX D'EXCELLENCE AWARD.
Application Detail
Applications are accepted until September 9, 2022
Evaluation/Site Inspection : September 19 - 30, 2022
Awards Ceremony : November 25, 2022 (Friday)
Location : Amari Watergate Bangkok
FIABCI-Thai International Real Estate Federation Thailand has invited a well-known person in the real estate industry both from Thailand and the global stage to be a jury of this competition, This Award considered to be among the most prestigious award in the international stage.
Guidelines For Joining
Candidates wishing to participate in the FIABCI-Thai Prix D'Excellence Awards 2022 should send their application to the FIABCI-Thai by September 9, 2022 (Friday).
A. Rules And Conditions Of Entry
The person submitting the project must be either the owner, developer or person with overall executive responsibility for the project, or alternatively a duly authorized professional acting on his/her behalf (architect, public relations company, etc.)
The Awards Committee/Judges reserves the right not to confer an award in any given category if, in its opinion, no project submitted in that category fulfils the judging criteria to a sufficiently high standard.
The project must have been completed and fully operational for at least 12 months before the deadline for receipt of Application Forms. If the project comprises several phases, at least 1 phase must be complete and operational before submitting.
There will be no reimbursement of expenses relating to the submission of a project. FIABCI-Thai reserves the right to use the photos and extracts from the submissions of the winning projects for the Awards. Photos and video footage from the submissions may be used in the final presentation and/or magazine/brochure.
The awards will be announced and presented during the Awards Gala Night. The winning projects will be notified prior to this time and the award winners must attend the Awards Ceremony to receive their award. The committee reserves the right to withdraw the awards, if the winners refused to attend the Awards Ceremony.
Press releases announcing the award winners will be distributed to the media. Winning projects are refrained from circulating press releases concerning the results until AFTER the official announcement has been made at the Awards Gala Night.
B. Instructions For Submission
Language of submission: English.

Announcements:
Announcements of winners will not be made until after the Awards Gala Night Presentation Ceremony on November 25, 2022 (Friday) at Amari Watergate Bangkok where the President of FIABCI International and other international guests would be invited to join.
Entries: A company can enter as many projects as it chooses. The awards are made on the basis of the overall excellence of the development.
Categories Of Awards:
Environmental (Rehabilitation / Conservation) Category - Project that rehabilitates an environment or to conserve existing environment.
Heritage (Restoration / Conservation) Category - Restoration or conservation old buildings that have been identified for Heritage Conservation.
Hotel Category - Business type or leisure type, service apartments that are strictly operated as hotel, etc.
Convention Category – Convention Centers, Exhibition Halls
Industrial Category - For industrial building, industrial parks, technology parks, warehouse, factory, workshop, etc.
Master Plan Category - For a development concept plan, i.e. township development and housing estate development.
Office Category - For office buildings and office parks
Public Infrastructures/Amenities Category - Project developed by public fund: government buildings, hospitals, road, bridges, stadium, etc.
Residential Condominiums Category - Owner-occupied Apartments.
Residential (Low Rise) Category - Housing projects: detached houses, semi-detached houses, townhouses, shophouses
Affordable Housing - Housing for the lower income group.
Resort Category - Beach resorts, hill resorts, theme park, marinas, etc.
Retail Category - Mall, shopping centres, hypermarket, etc.
Rural Development Category - Forestry, farm developments, etc.
Specialised Project (Purpose Built) Category - For purpose built building, i.e. international school, airport, etc.
Sustainable Development Category - For energy saving project, i.e. save energy feature, building allow more natural lighting, conserve or harvest rain water for use.
Award Committee
FIABCI-Thai PRIX D'EXCELLENCE AWARDS 2022
Chairman Dr.Sopon Pornchokchai, President, FIABCI Thai
Committee Members
Asst. Prof.Aswin Bijayayodhin, Board of Real Estate, Thai Chamber of Commerce
Mr.Chavapong Chamniprasart, Past President, Association of Siamese Architects
Ms.Pattama Chantranukul, Executive Committee, Area Wow Co., Ltd.
Prof.John Cooper, Former Australian Advisor to Thailand on Land & Valuation
Dr.Kathy Goss, Chairperson, Salem-Keizer Public Schools Portland, Oregon
Assoc.Prof.Niputh Jitprasonk, Chairman, Thai Appraisal and Estate Agents Foundation
Prof.Ranjith Perera, Professor, Asian Institute of Technology
Mr.Om Rajbhandary, Board Member, South Asia Chamber of Commerce
Dr.Prasong Tharachai, Past President, Engineering Institute of Thailand
Mr.Bertrand Wasels, Advisor to the Board, TEGoVA (European Group of Valuers' Associations)

Contents of Submission
A) An Application letter with a text describing the project in 100 words which will be used in the magazine/brochure when your project win.
B) Project Details, one hard copy and one CDs (Word file/JPEG/video in DVD format)
Entry Fee

A contribution towards handling costs is required for each project.
1.Participation cost is fixed at 10,000 baht per individual project (non-refundable).
The winners of the awards will have to the participation fee for attending the awards ceremony at the gala dinner of 70,000 Baht per project (Magazines/ Chinese banquet and Participate in exhibiting products at the fair)

The FIABCI-THAI 2022 prestigious book of record will be distributed to government, banks and other institutions involved and each winner will also receive 50 copies.

Entry Fee Method Of Payment
Global Real Estate Trade Association (FIABCI-Thai)
Bank: TMBThanachart Bank Public Company Limited
Central Rama 3 Branch.
Account Number: 212-1-06121-8
Address: @area 5/15, Nonsi Road, Chongnonsi, Yannawa, Bangkok 10120
TAX ID: 0993000415353
Swift Code: TMBKTHBK
FIABCI-THAI PRIX D'EXCELLENCE AWARDS 2022, Please Apply. https://fb.watch/dW8Td9KRck/

เป็นกำลังใจให้เจ้าของกระทู้โดยการ VOTE และ SHARE
50 VOTES (5/5 จาก 10 คน)
VOTED: njgulf0408, Sarasin Santayasuk, น้องบอมอิอิ, บอมแบมมาใหม่, น้องบอมสมศักดิ์ศรี, คุณเอิง กราฟฟิค, บอบอมยิ้มแย้ม, TREB, iwootjung, nj009
กระทู้อื่นๆในบอร์ด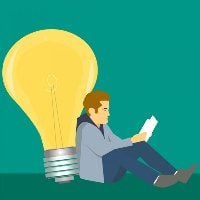 สาระ เกร็ดน่ารู้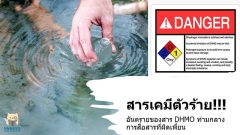 สารเคมีตัวร้าย!!! วัดใจความรู้ของมนุษย์กับอันตรายของสาร DHMO ท่ามกลางการสื่อสารที่ผิดเพี้ยน
ตีแผ่ชีวิตหญิงขายบริการ
ตำนานอาหารจักรพรรดิ์ในวังหลวง
สาวๆจ๋า รู้ก่อนไปทำงานที่ดูไบ